Did you know that it's possible to do a lot of the pre-move preparation from the comfort of your sofa, by simply using your phone? From finding your new home to planning moving day, there's an app for just about every task related to moving into a new home.
From property search tools to maps showing how safe your new neighbourhood is, we've put together a list of 10 essential smartphone apps that make moving day an easy, stress-free experience.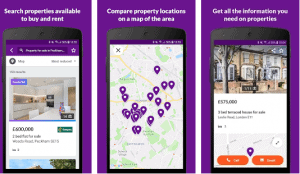 Do you need to search for a new home or apartment? Zoopla is the UK's most comprehensive property website with the latest property listings for sale and rental across the UK but also overseas.
You can easily search for properties in your price range and customise your search to only show results within a certain size bracket, neighbourhood, public transport route, postcode and more.
But Zoopla's added value is definitely the comprehensive market data they provide from local information, community tools and their running costs tool which, for each listed property, gives you an idea of what you can expect to spend on monthly bills.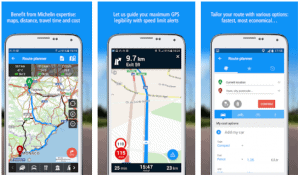 How long will it take you to travel to and from work each day? Many people move to be closer to their workplace, only to find that their commute has actually gotten longer because of train and bus transfers or congested traffic.
Via Michelin provides you maps, routes with real-time traffic, GPS navigation with voice guidance and community incident alerts. You can easily calculate your car, motorcycle, cycle or pedestrian routes quickly and accurately.
You can also customise your journey using Via Michelin Route Options and choosing between the shortest route, the quickest or the cheapest.
TIM is a fantastic inventory app that lets you record everything you need to move to your new home. Easily make an inventory of your home's items and categorise them based on the room they belong in.
Thanks to its simple interface, getting around TIM Property Inventory is simple. Add items as you pack them to make decorating and furnishing your new home as simple as possible once moving day is over.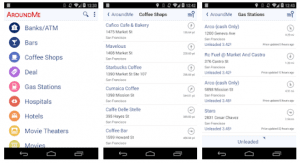 How well do you know your new neighbourhood? From cafés and restaurants to your new local doctor, Around Me is a helpful app that lets you search for shops, businesses, petrol stations, hotels, parks and other locations near your home.
Learning your way around your new neighbourhood is often one of the hardest aspects of moving. Around Me makes it simple by letting you search for anything you need, whether it's a discount supermarket or the local hair salon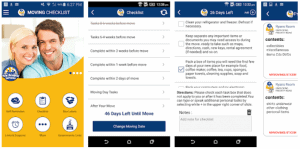 Besides the moving checklist organiser, the Moving App others key features and important links to various moving resources or moving information, including all-purpose moving tasks, with the capability of adding your own personal tasks. You can send self-notification reminders and email yourself a reminder list for printing. You can even record moving notes to keep any information you do not want to forget. Their box label printing feature allows you to print and outer box labels bearing the enclosed contents in your boxes.
Although the App is primarily designed for US domestic moves, it can definitely be used by any English speaking person on the move!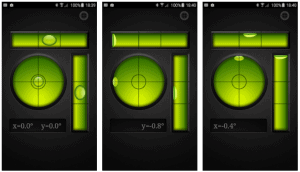 Do you need to hang paintings or photos in your new home? Bubble Level is a great app that does exactly what its name says – display a digital bubble level that you can use to make sure your paintings and photos aren't crooked.
Although it's not quite as accurate as a real level, Bubble Level offers a reliable guide for hanging up artwork in your new home. Use it carefully and you'll never deal with a crooked painting in your living room or hallway again.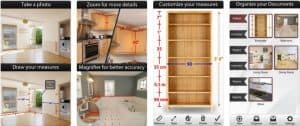 If you are wondering if your furniture will fit into your new home, or if you want to organise the layout of your new living room prior to your moving day, Photo Measures is the ultimate tool!
Recommended by many design and decoration magazines, Photo Measures helps you save measures on your own photos, thus providing you with all the information you need before making your decision.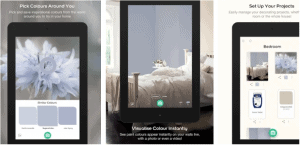 Does your new home need a colour refresh? If you're repainting your home's walls and ceilings in a different colour, use the Dulux Visualiser app to test hundreds of different colours before you make a decision.
The Dulux Visualiser lets you capture an image of your own room and decorate it in a wide range of different colours. Once you find a combination you like, you can add it as a custom colour scheme and buy the relevant paints at your local Dulux shop.